Rescheduled Dance!!!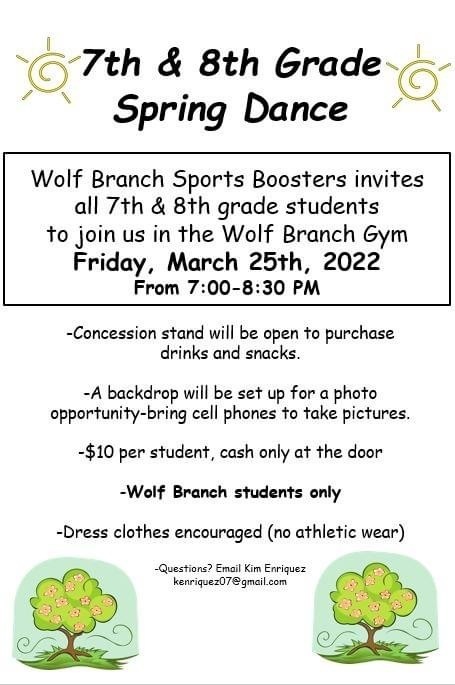 2nd Grade Presents "Squirm" Thurs., March 3, 2022 - 6:30 p.m. Elementary School Gym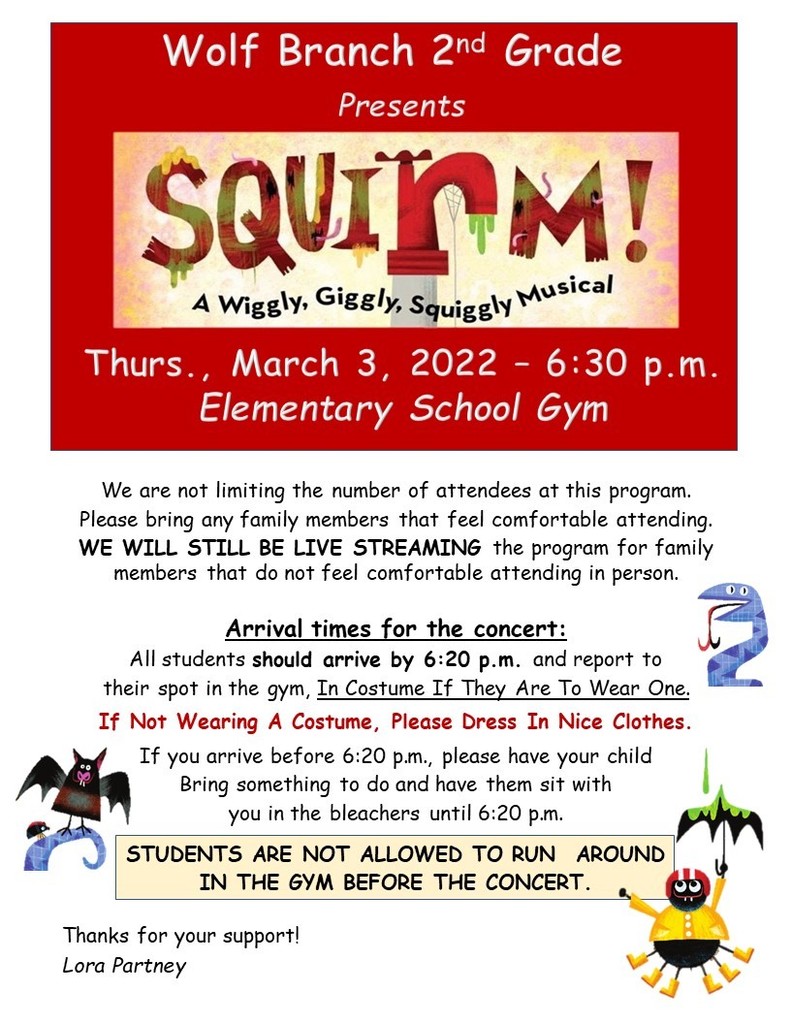 ✏️ Thank you, Mrs. Poirot and Ms. Sommerfield, for donating "Principal for the Day" to our live auction items! 🍎 Check back tomorrow for another "live auction" item reveal!



Wolf Branc h School MARCH, 2022 - Lunch Menus for Elementary School and Middle School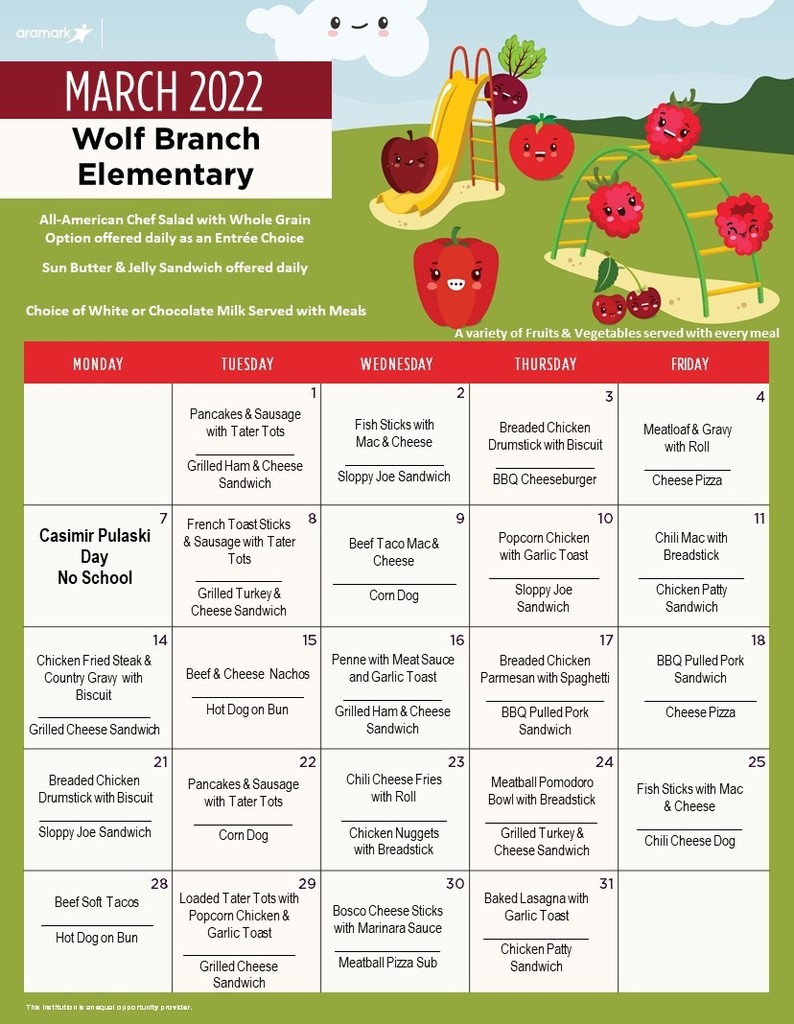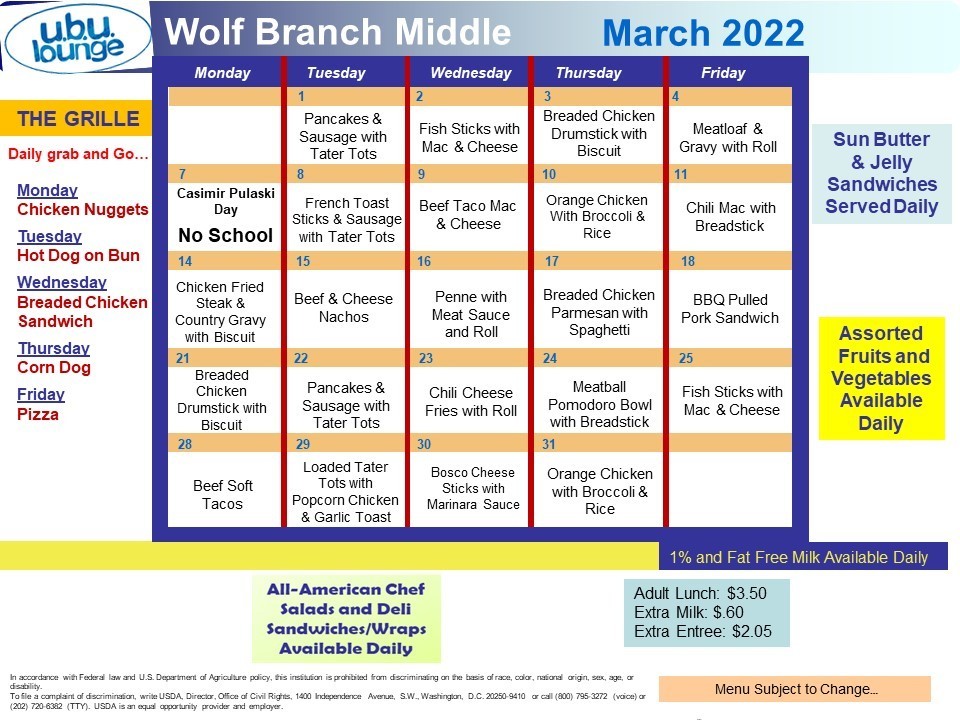 Thank you, Dintelmann's Nursery, for donating a tree to our future "WB Auction Grove!" 🌳 Who wants to be the first family to have a tree dedication? 🙋🏻‍♀️ Check back tomorrow for the revealing of more "live auction" items!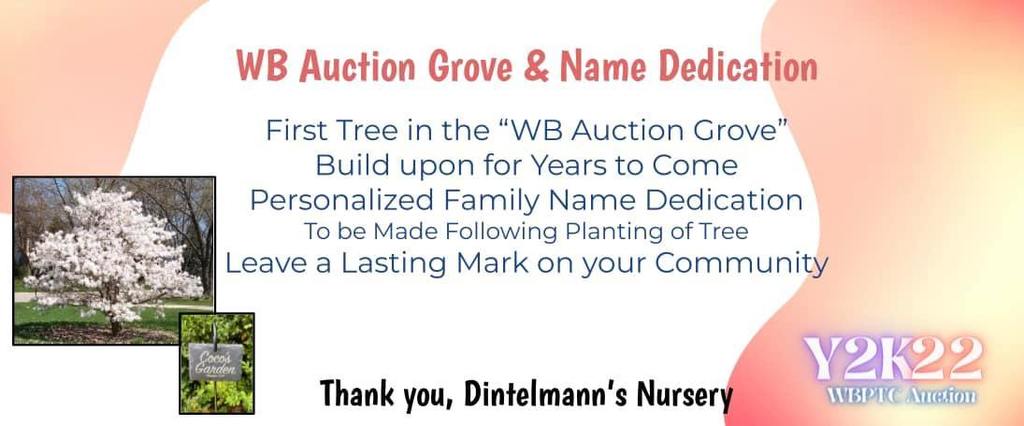 🌟 Get excited to raise your paddles for our "live auction" items! More to be revealed this week 🌟Thank you, PRP Wines and Eric Winters for donating this amazing "In-home wine tasting"🍷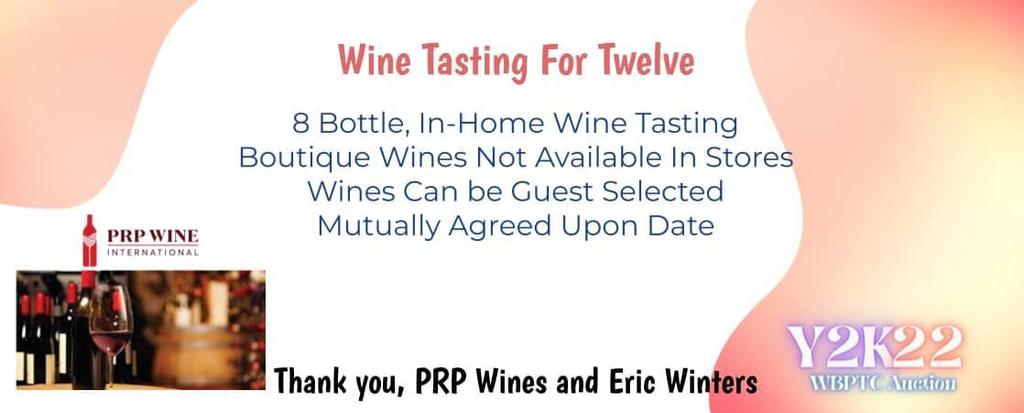 March, 2022 Papa John's Night Wed., March 2, 2022 5:00 p.m. to 9:00 p.m. Carryout or Delivery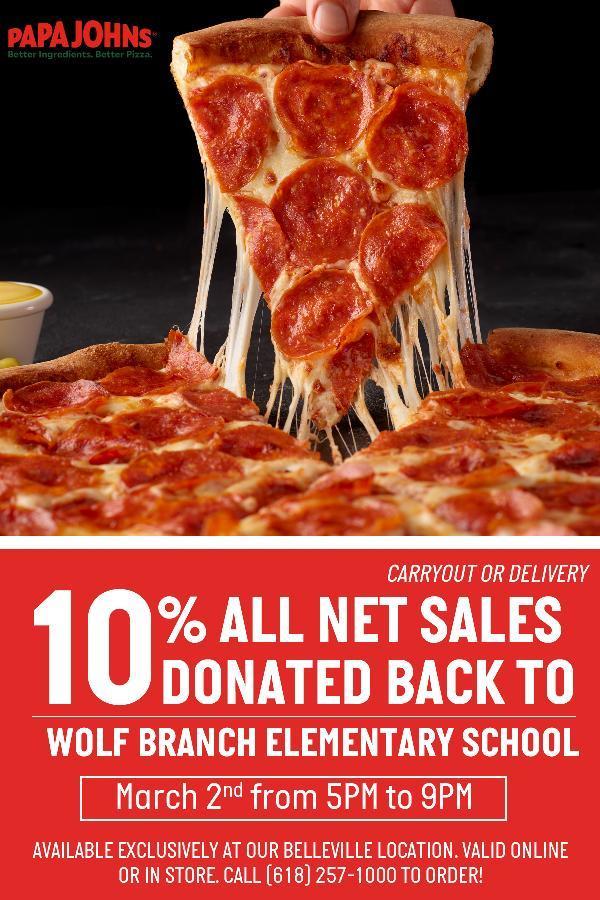 Reminder for tomorrow!!!

WBMS took 1st place at the Scholar Bowl Conference Tournament!!! Way to go scholars!!! 🥇💙🐾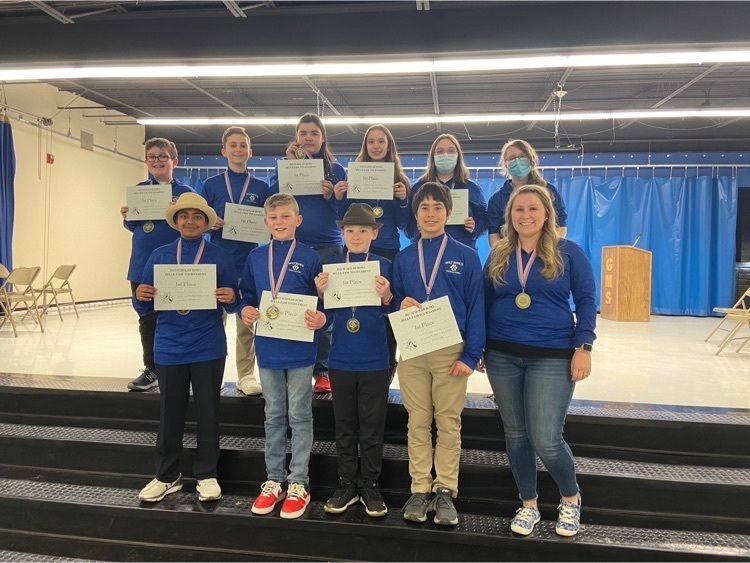 WB families: This afternoon's PTC social for 6-8th graders at The Edge has been postponed. Our general PTC meeting for tonight has also been cancelled. Please email PTC President Natalie Schultz at
wbptcpresident@gmail.com
with any questions or concerns related to PTC or the upcoming March 5, 2022 auction. Stay safe, everyone!

Due to the weather forecast, all after school activities at the middle school are cancelled for today Feb 17th. This include all practices and games.

Ultimate "TWOS DAY" at Wolf Branch Tues., February 22, 2022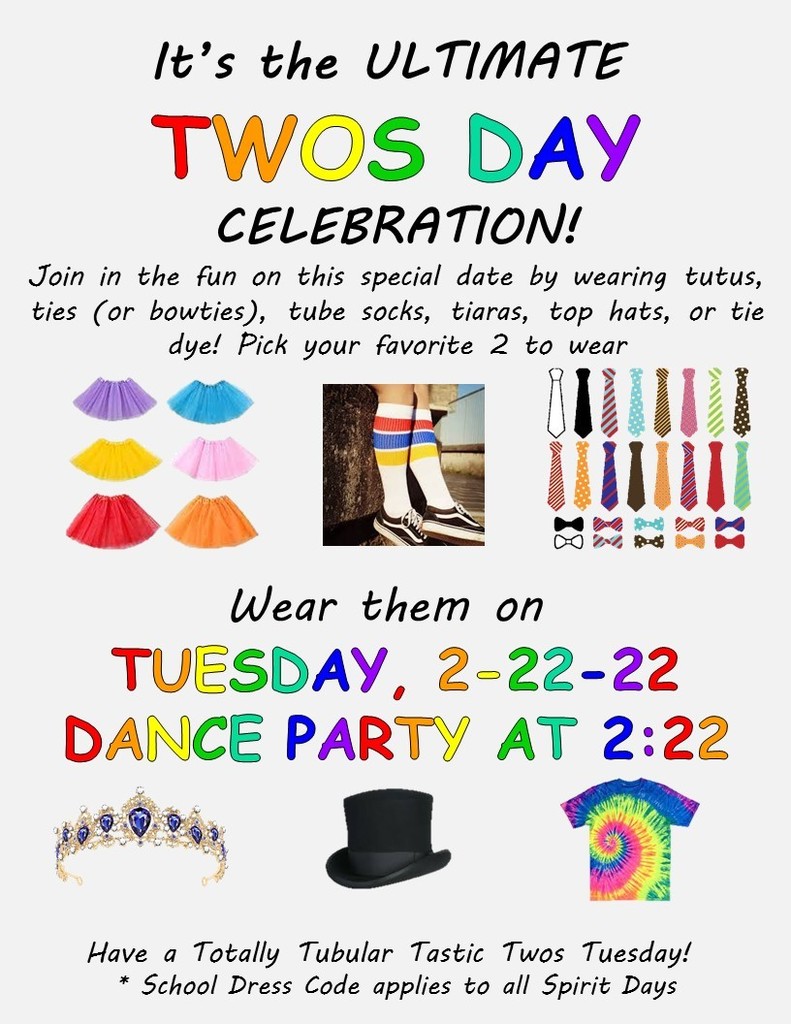 Thursday is our last PTC social of the year. 6th, 7th, and 8th graders are welcome to join us from 330-5 at The Edge / Vespers!! Please expect to attend with your child to provide appropriate supervision. The PTC offers these socials as a mutual meeting time and place for grade levels to get together and for grade level parents to meet one another. Given that we do not always know the families attending, it's too difficult to ensure that everyone is accounted for and safe. Thank you!! --- If you and your middle-schooler plan to join us, please enter through the Vespers Entrance. Don't forget to bring $$ toward playing games!

🌟 Hurry! 🌟Only a handful of tables remain available for the Y2K22: WBPTC Annual Auction on March 5, 2022! Individual tickets are also available, but seating is limited. Don't miss the WB event of the year! Visit wbptc.com to reserve your tickets today!

Lunch Menus - February, 2022 Elementary School and Middle School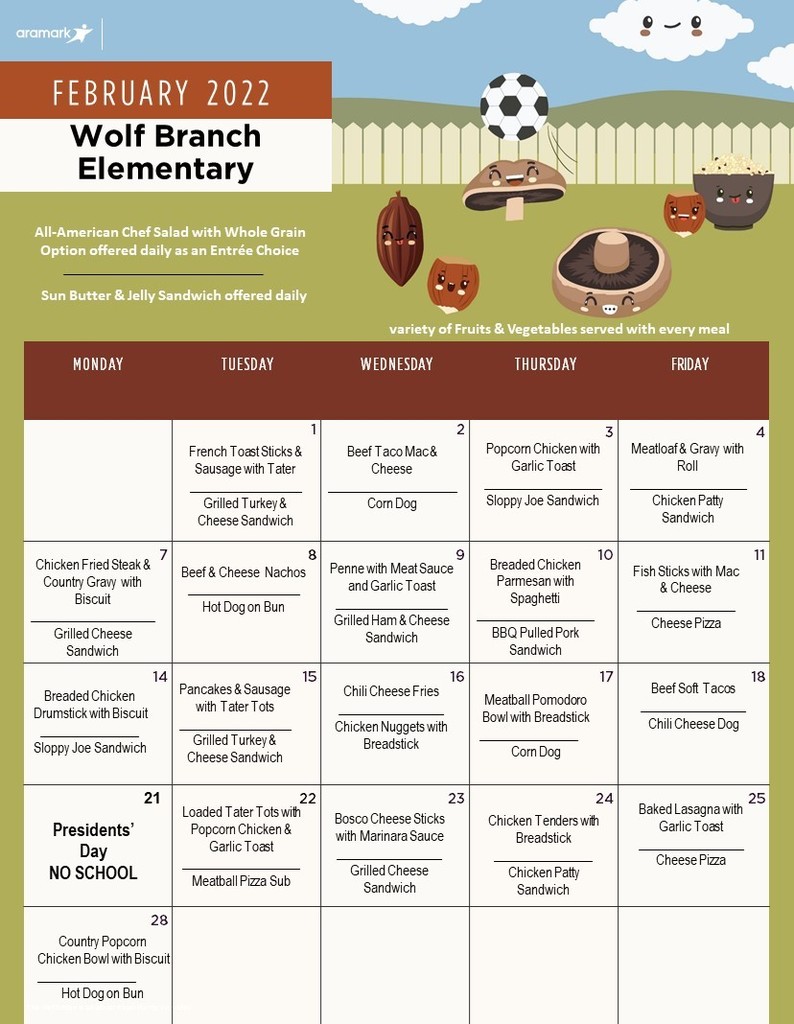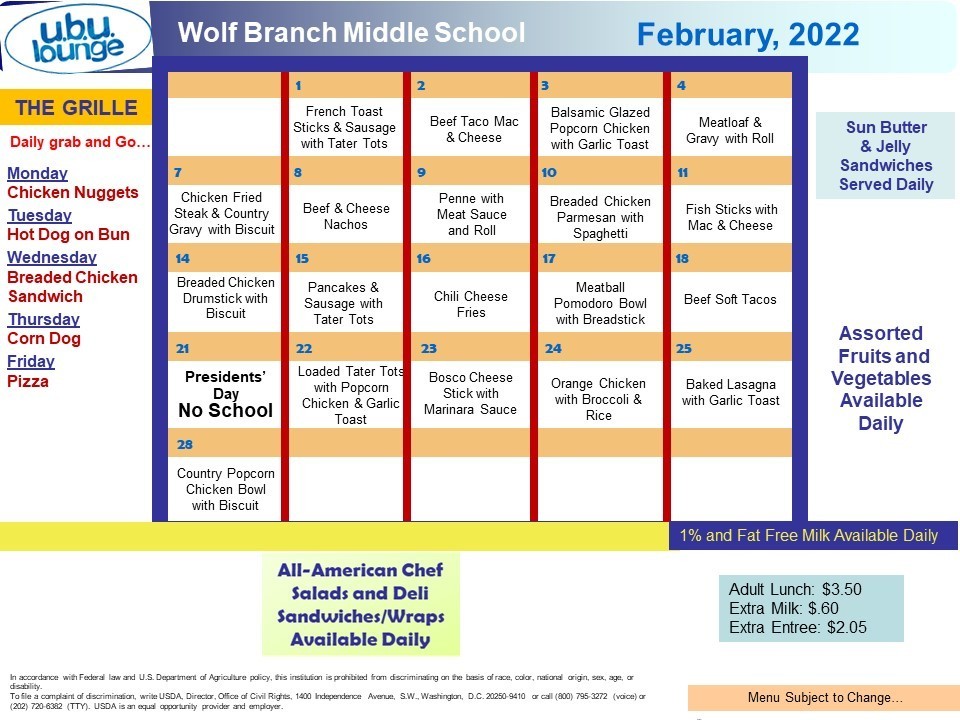 8th Grade Wolf Branch Students Belleville East Course Selection Tues., February 1, 2022 @ 8:30 a.m. Belleville East Counselors will be at Wolf Branch Middle School Library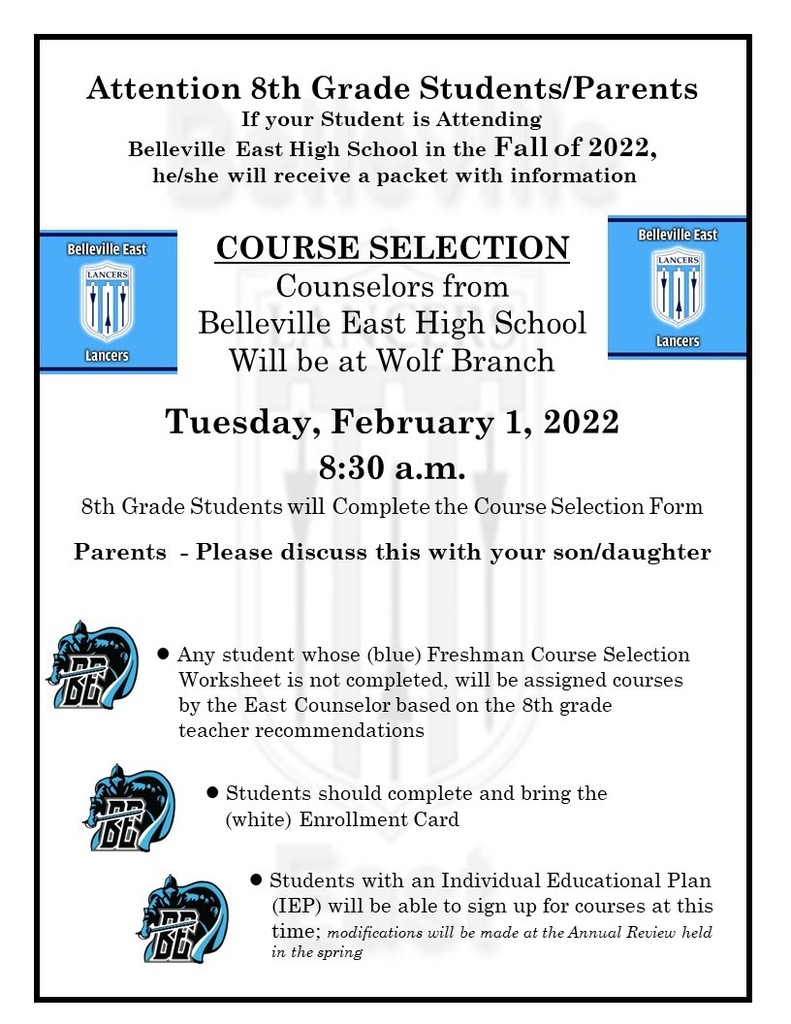 The WBMS math team placed 1st at the Belleville East Feeder Math Contest. Great job to Mrs. Effinger and the math team!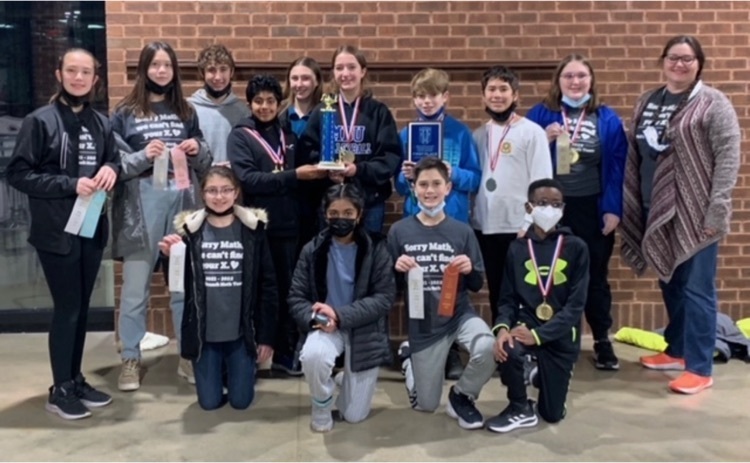 Dance postponed at this time.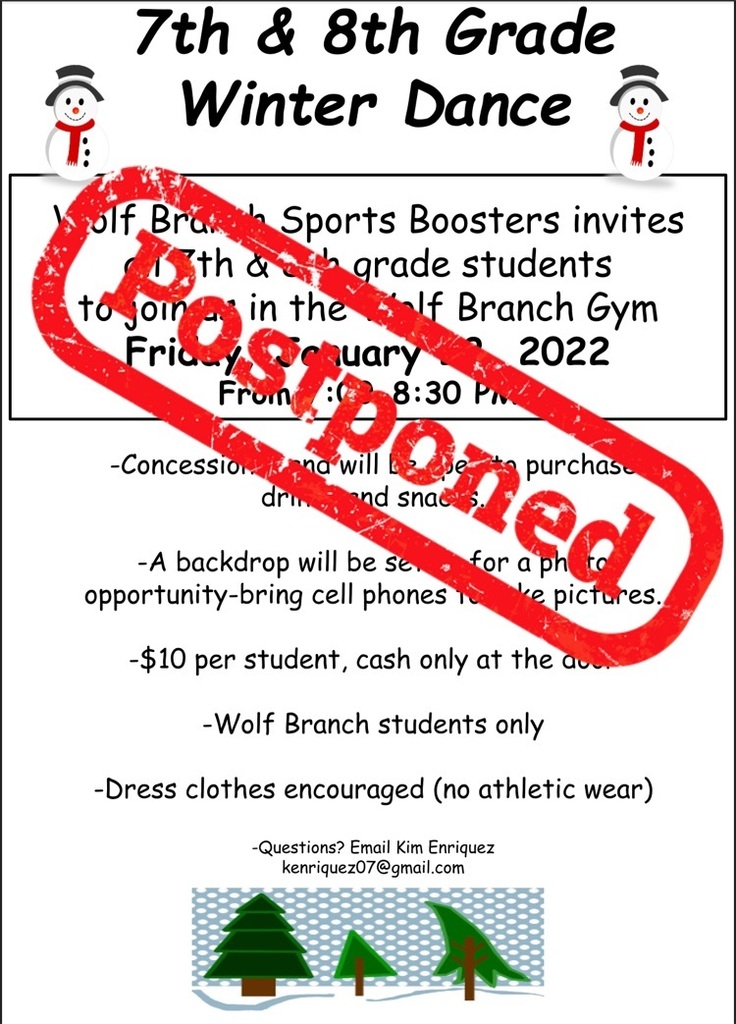 2022 Swansea Rotary Dinner Auction