Wolf Branch Elementary News
December Edition

Celebrating our Veterans
Our November 10th Veterans' Day assembly was a special one for Wolf Branch School District this year. Our committee of veterans, Mr. Harres, Mrs. Posey, and many others spent countless ensuring that our veterans were truly honored and that the new Veterans Plaza at the middle school was given a proper unveiling!
All K-8 students displayed the utmost respect for the many veterans on hand that day by being attentive and well-behaved. This has always been an awesome opportunity for our students to showcase their talents. From the students that presented the colors, to those who had a speaking part, to alumni that played in the high school band, to our first graders who shared their poetry, and to our eighth grade class that participated in some way or another, you make Wolf Branch proud!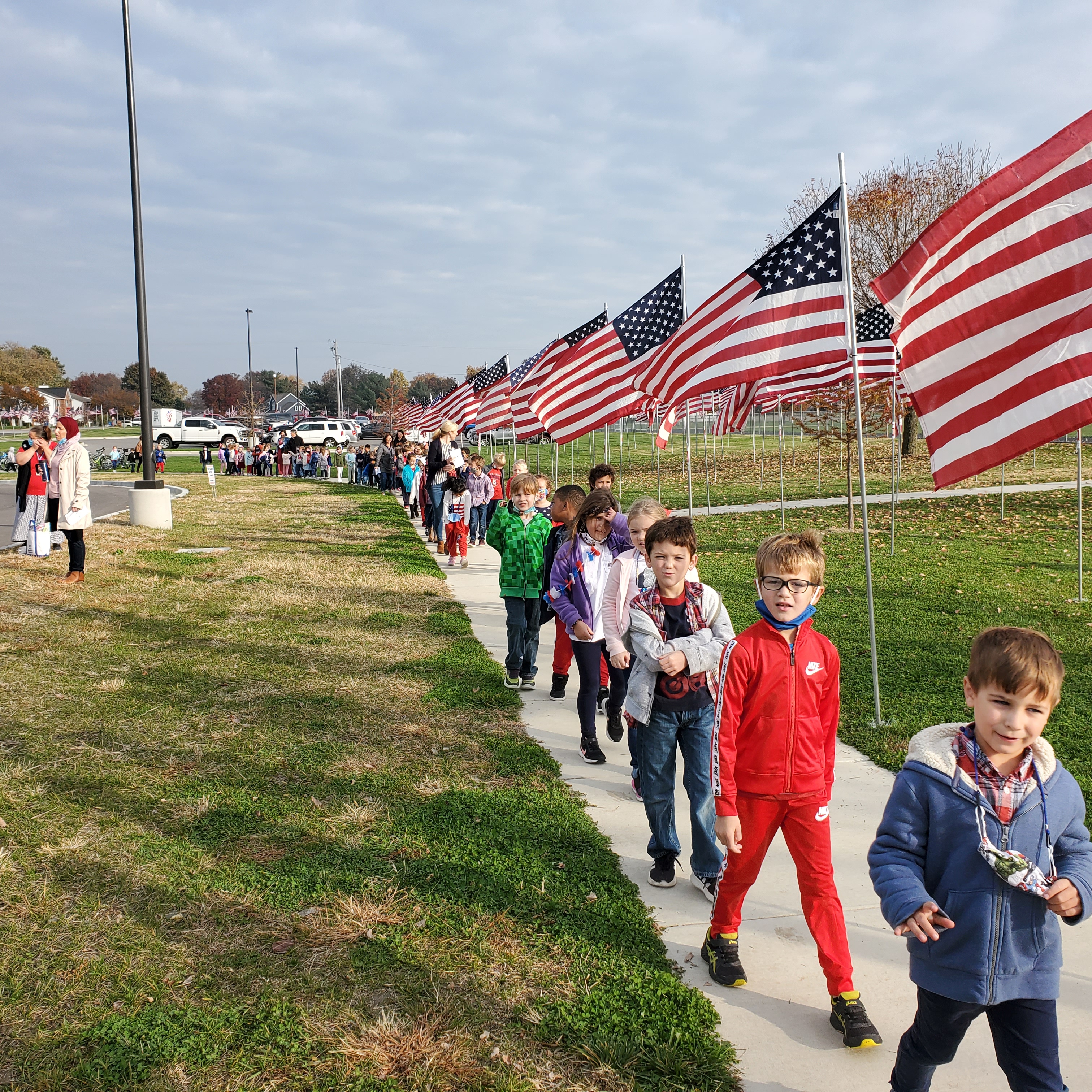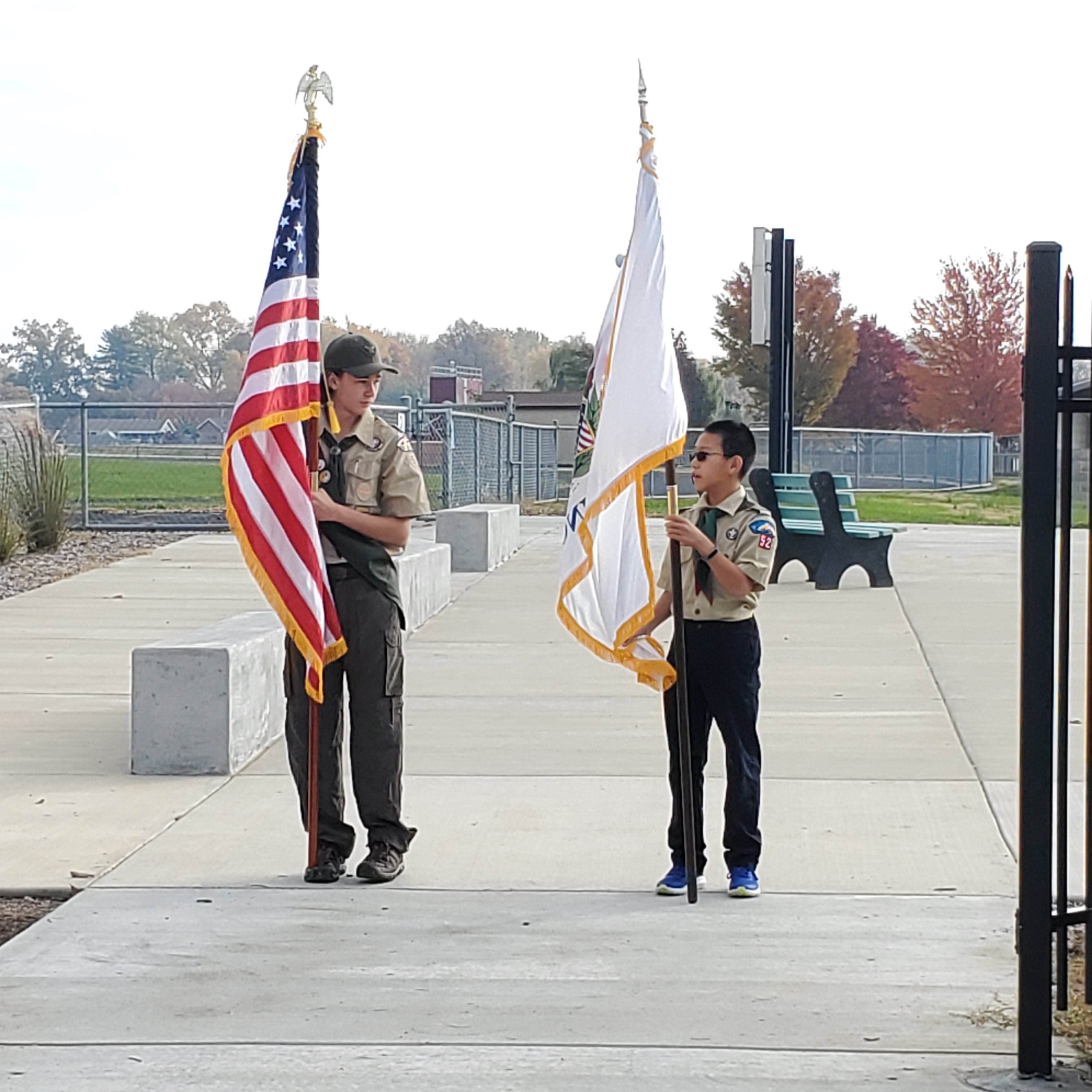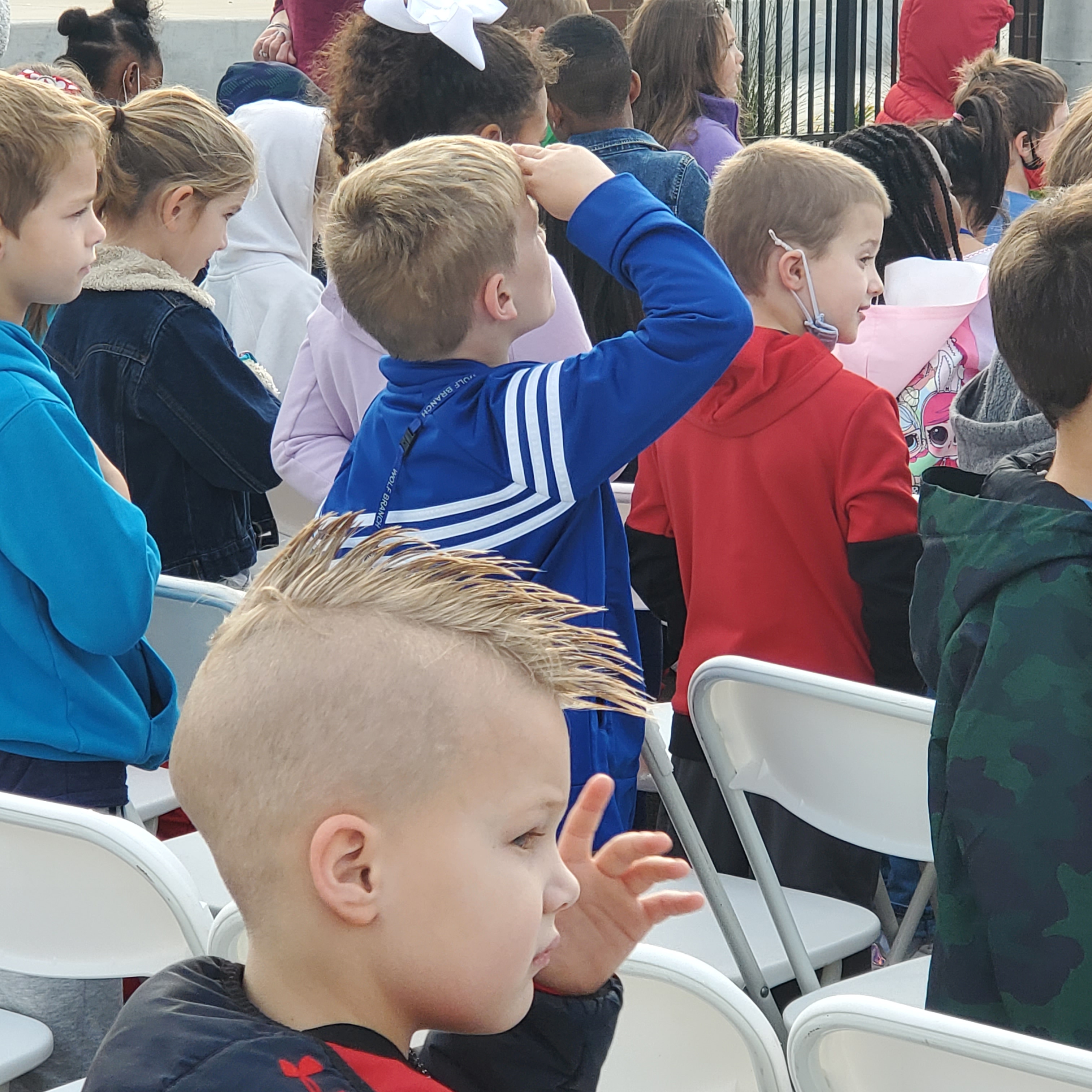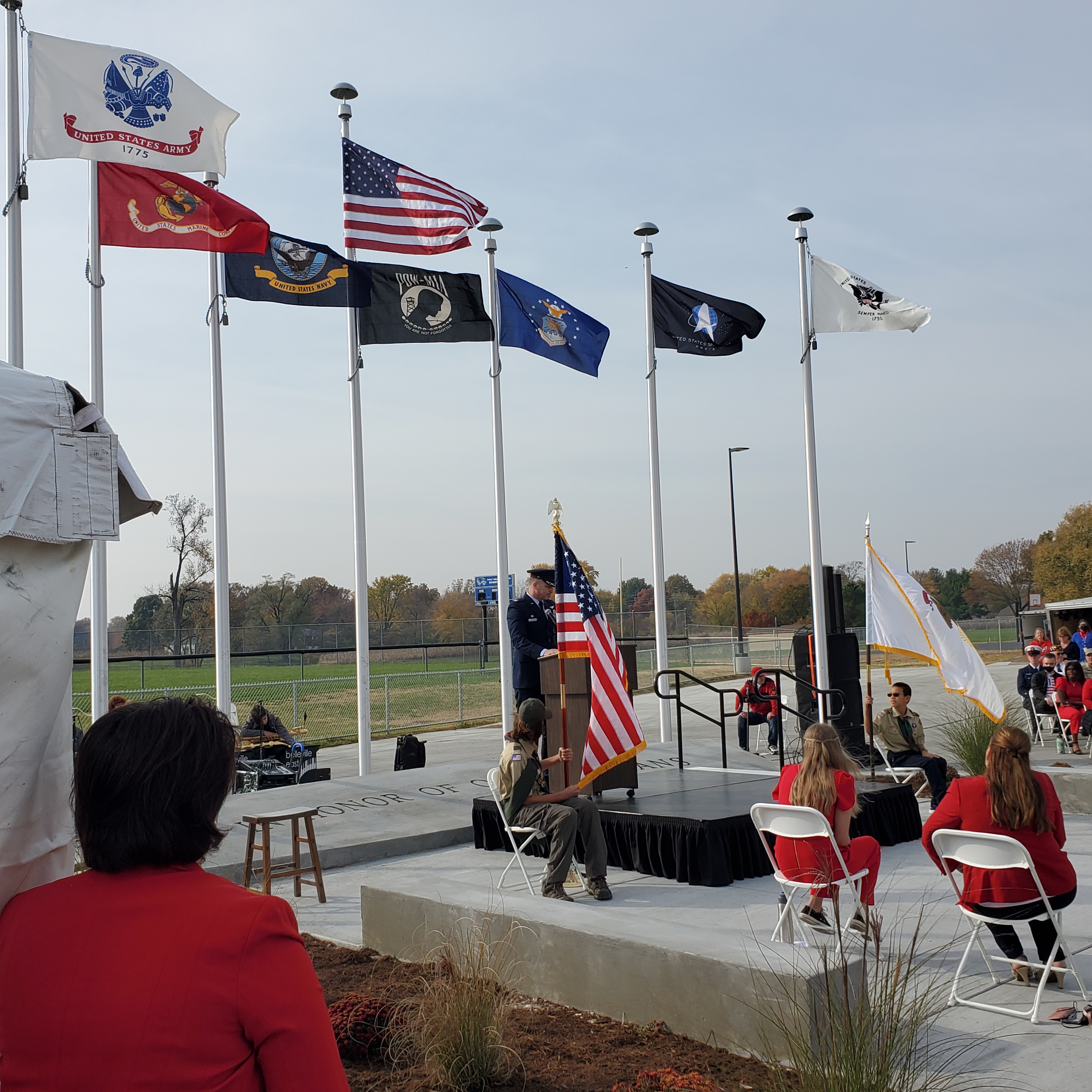 Announcement Helpers
Each month our students have the opportunity to spend their "paw pride" tickets at the Paw Pride Store. Students earn these tickets for good behavior, hard work, good character, and going above and beyond. One of the items offered for the past few months at the store is the ability to help with the morning announcements. Several of our students have bought this reward, and I have enjoyed watching them each day. Check out the pictures below of some of my helpers!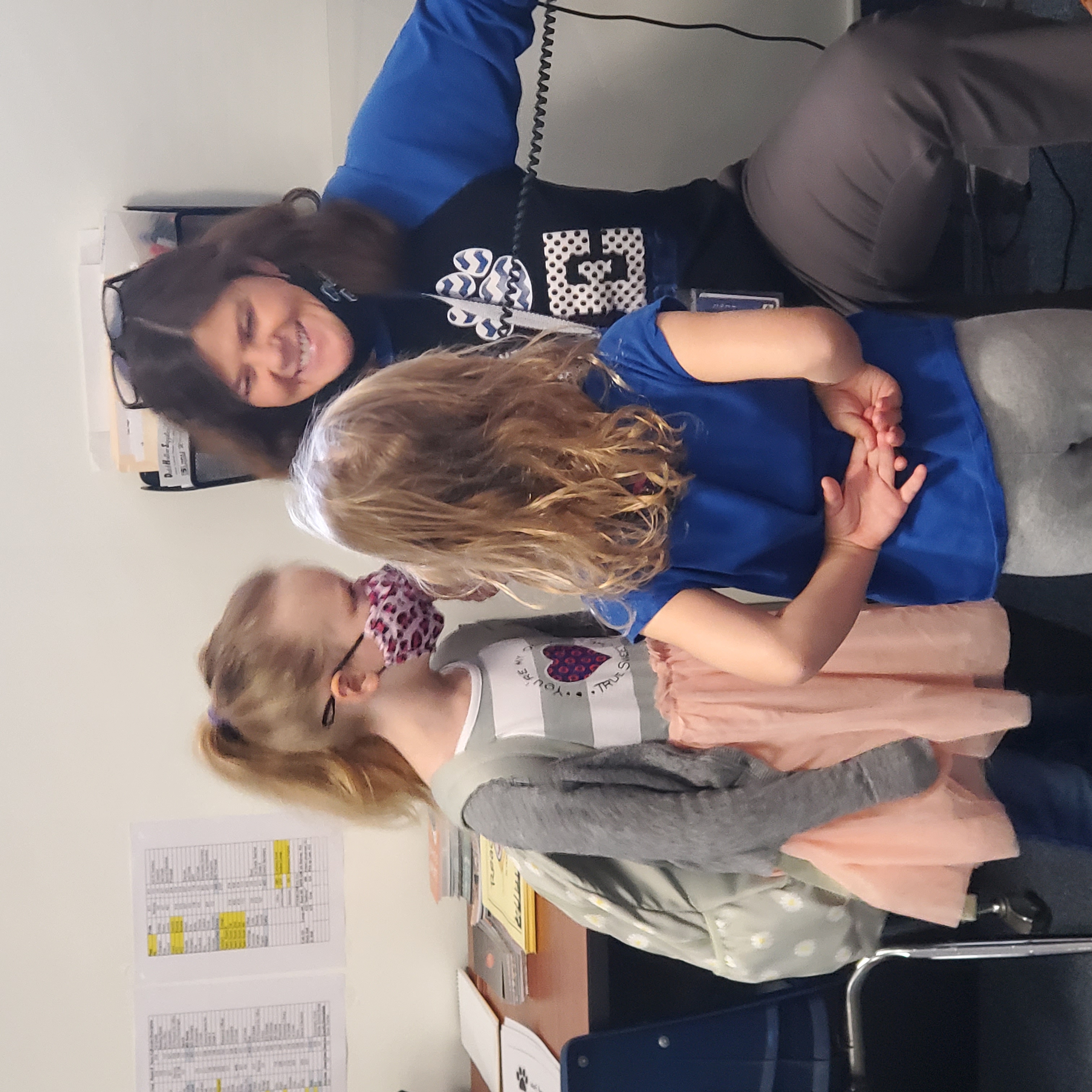 Dates to Note
Dec. 3 Swansea Lighted Holiday Parade
Dec. 13-16 Santa's Cottage
Dec. 14 Board of Education Mtg., 6:30 p.m.
Dec. 16 PTC Meeting, 7:00 p.m.
Dec. 19- Jan. 3 No School, Winter Break
Character Counts
At Wolf Branch Elementary School, we pride ourselves in growing good citizens! We will continue to introduce new character words to our students and reward those that are demonstrating those character traits. The word of the month for December is KINDNESS.
Our "character crew" will be out and about placing yard signs in the grade level winner's yards for the November word, cooperation. Please check out our Wolf Branch District 113 Facebook, Twitter, or the website live feed for pictures of our winners.