Monday, 8/14: Today's baseball and softball games have been canceled. Today's soccer game will still be played at WBMS at 4:15pm.

Good evening Wolverine families! In just 2 short days, the hallways will be busy again! Please follow the link for some last minute reminders!
https://www.smore.com/bhmsq

5th-8th grade students interested in Cross Country: practices begin Monday, 8/14 and Tuesday, 8/15 from 3:30-4:30pm at WBMS. Contact Koty Whitaker (
kwhitaker@wbsd113.org
) if you have questions. Thank you!

Baseball and softball games against Millstadt will be played at Belleville East at 4:15 today. Go Wolverines!

*IMPORTANT FALL SPORTS UPDATE* Baseball parent meeting will be held tomorrow (8/3) at 10:00am at BELLEVILLE EAST (no practice at 8:00). Parents, please meet the coaches at the baseball stadium. The team will scrimmage after the meeting until noon. Parents can stay and watch or come back for pick up. Softball will still practice tomorrow (8/3) from 8:00am-10:00am at WBMS, rain or shine. If it is raining, practice will be in the MPR. Parent meeting will be at 10:00am at the softball field (library if it's raining). Soccer tryouts are tomorrow (8/3) and Friday (8/4) from 8:00-9:30am at WBMS, rain or shine. If it is raining, tryouts will be in the gym.

*SOCCER TRYOUTS POSTPONED* *BASEBALL PRACTICE CANCELED* *SOFTBALL PRACTICE INSIDE* Due to the weather, soccer tryouts will now be Thursday, August 3rd & Friday, August 4th from 8:00-9:30am. Baseball practice is canceled today. There will be practice tomorrow, August 3rd from 8:00-10:00am with a parent meeting at 10:00am. Softball will practice today from 8:00-10:00am in the gym.

Meet Mrs. Vartanian, our new 6th grade teacher! Mrs. Vartanian comes to WBMS from Parkview Elementary, where she taught 3rd grade. She has a bachelor's degree from SIUE. Mrs. Vartanian and her husband, Justin, live in Columbia, IL, with their Pomeranian fur baby, Quinn. She enjoys reading and running outdoors. She also likes to try new coffee shops and restaurants. Meghan is a 2010 graduate of Wolf Branch, and is excited to give back to the district that gave so much to her! Quote: When given the choice between being right or being kind, choose kind. -Dr. Wayne W. Dyer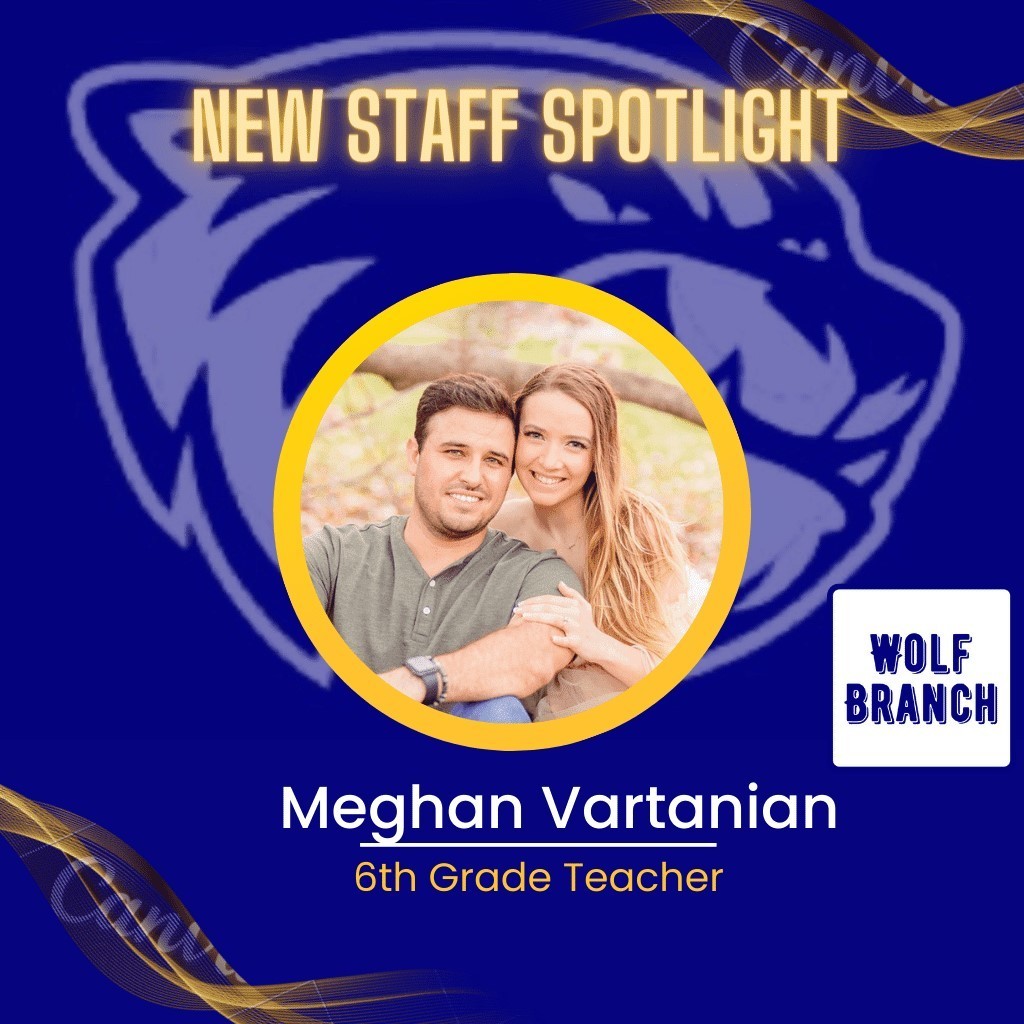 Good afternoon Wolf Branch Elementary Families! Check out the link below with some important back to school news! See you all soon!
https://www.smore.com/km9x4

School is Almost Here!! Wolf Branch Lunch Menus August, 2023 for Elementary School and Middle School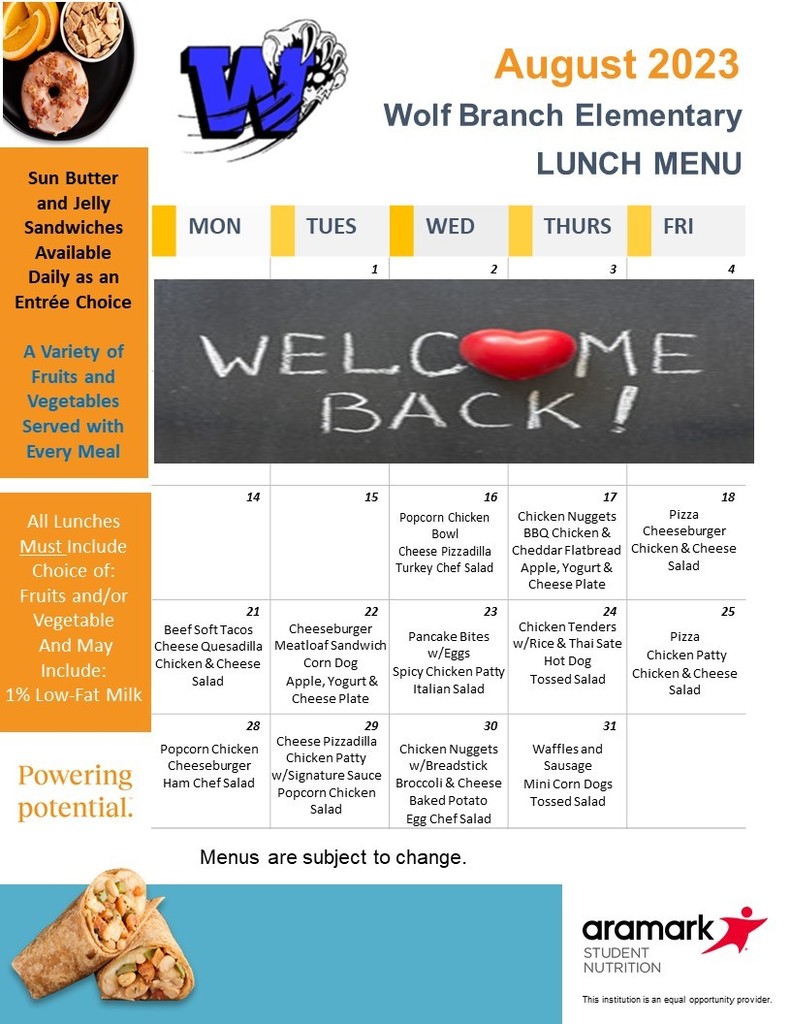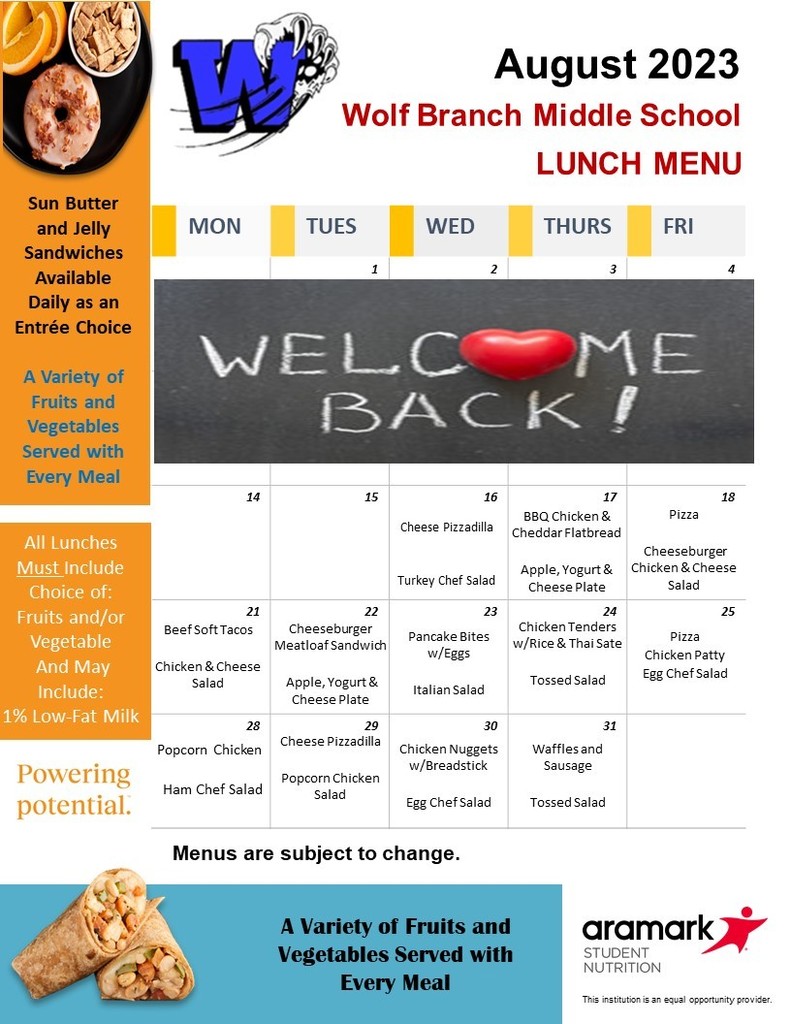 Middle School Fall Sports Tryouts: Baseball: July 31st & August 1st - 8:00-10:00am Softball: July 31st & August 1st - 8:00-10:00am Co-Ed Soccer: August 2nd & 3rd - 8:00-9:30am Cross Country: No tryouts, first practice August 14th - 3:15-4:30pm All participants must have an updated physical on file with Nurse Jen in order to try out. Questions? Contact: Kayla Brown, Athletic Director -
kbrown@wbsd113.org

Meet our new K-8 Vocal Music Instructor and Choir Director! Mrs. Durbin student taught here and is a recent graduate of McKendree University. She and her husband, Chris, just welcomed their daughter, Isabelle, in June. In her spare time, she enjoys reading, sitting in the backyard with her dog, Angel, and thrift shopping. Mrs. Durbin wanted to return because the entire staff at Wolf Branch made her feel like family. "The warm environment is something I knew I wouldn't be able to find in any other district!" Quote: You have brains in your head. You have feet in your shoes. You can steer yourself any direction you choose. -Dr. Seuss Welcome to Wolf Branch, Mrs. Durbin!!!!!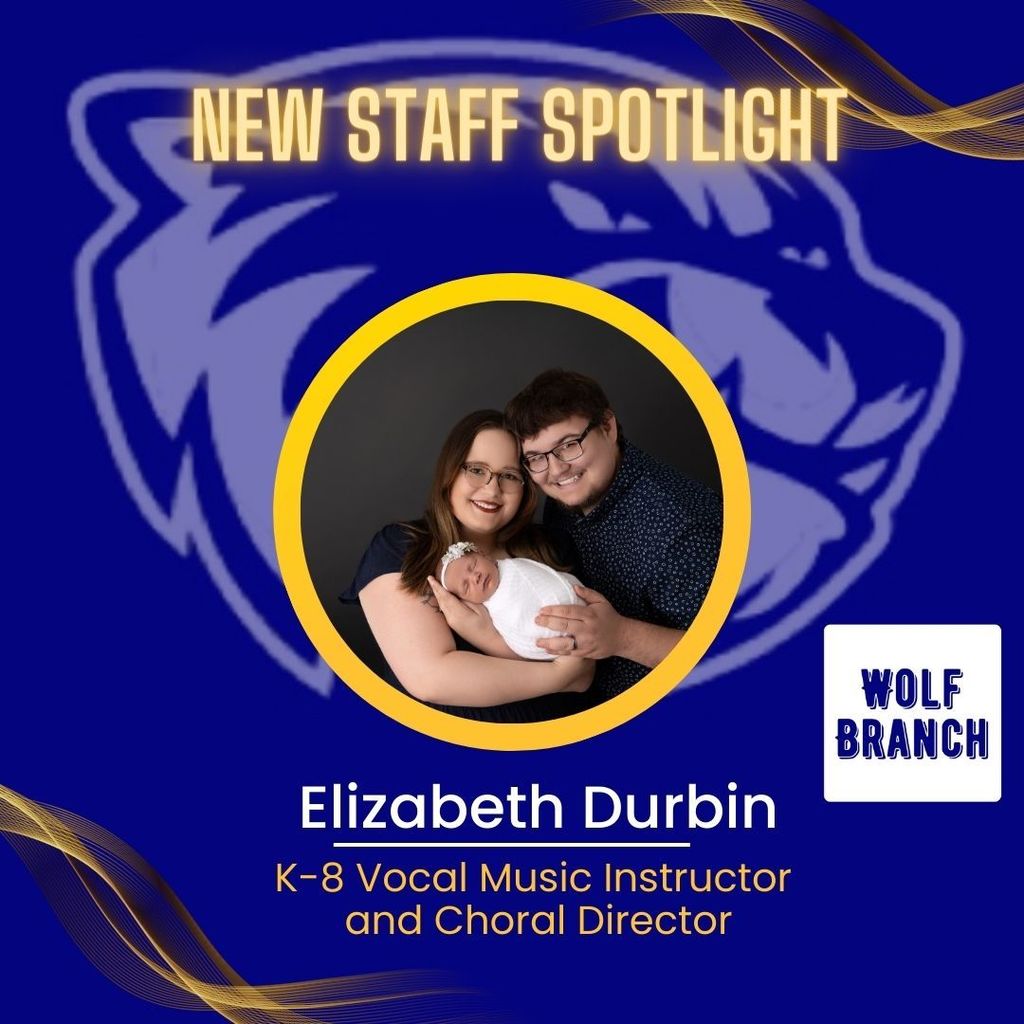 Join the Wolf Branch Team! B.A.S.I.C. After School Care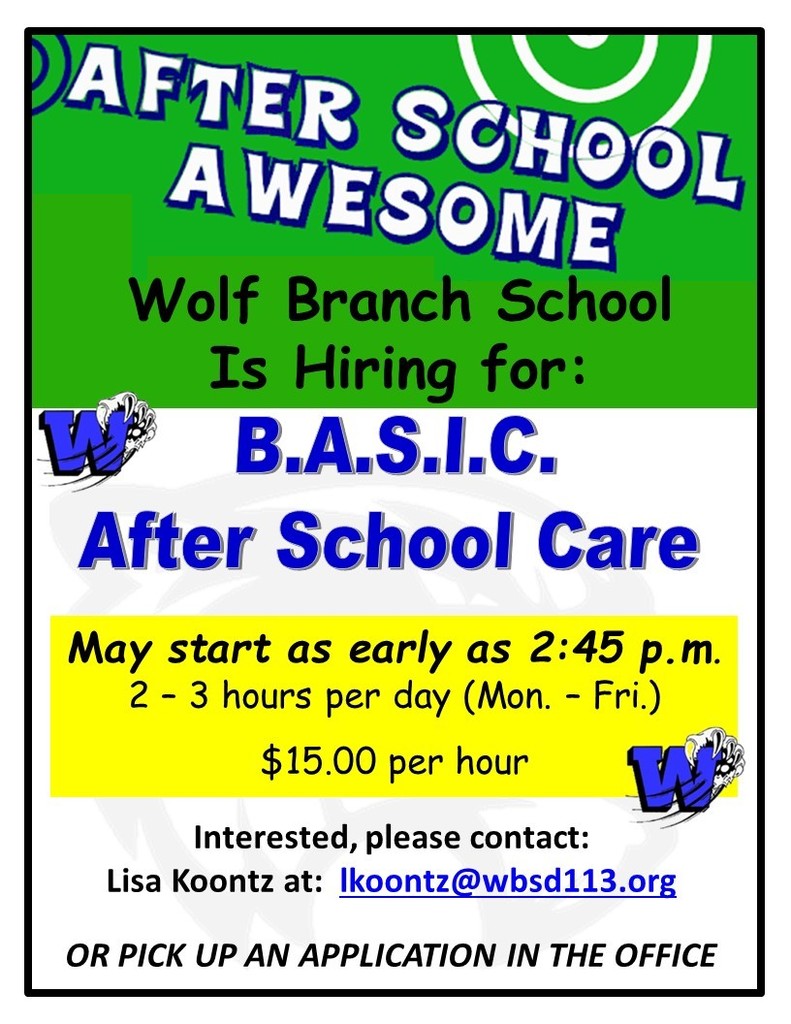 Come work with us!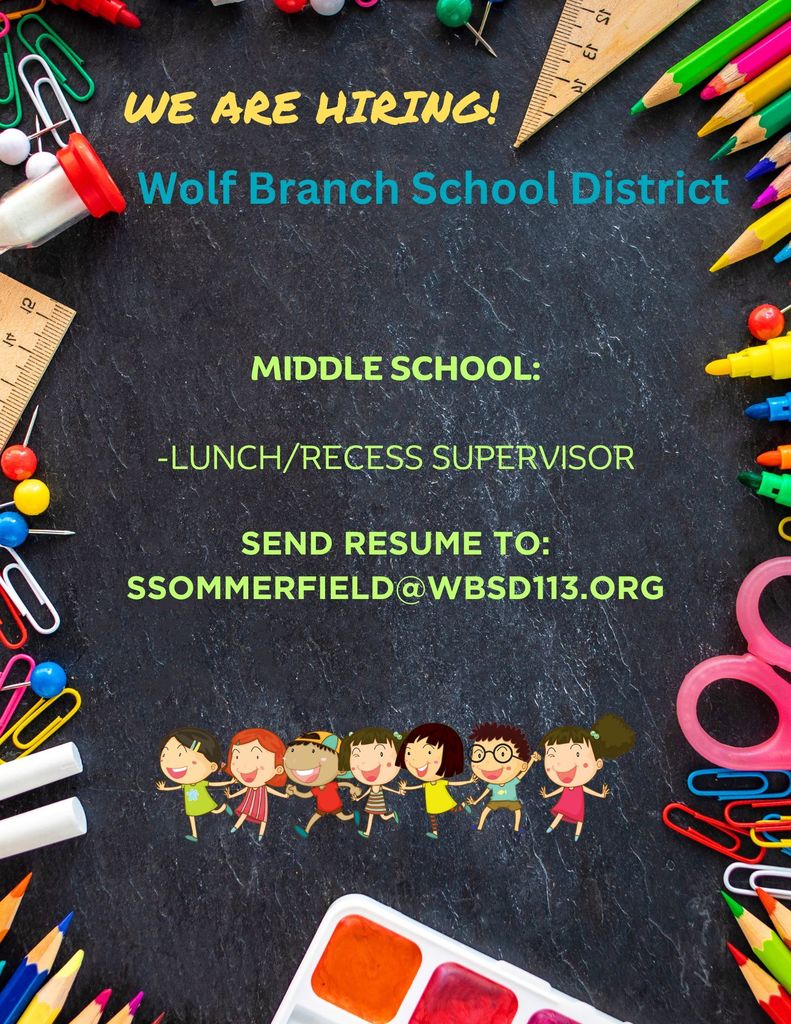 Come work with us!

Come work with us!!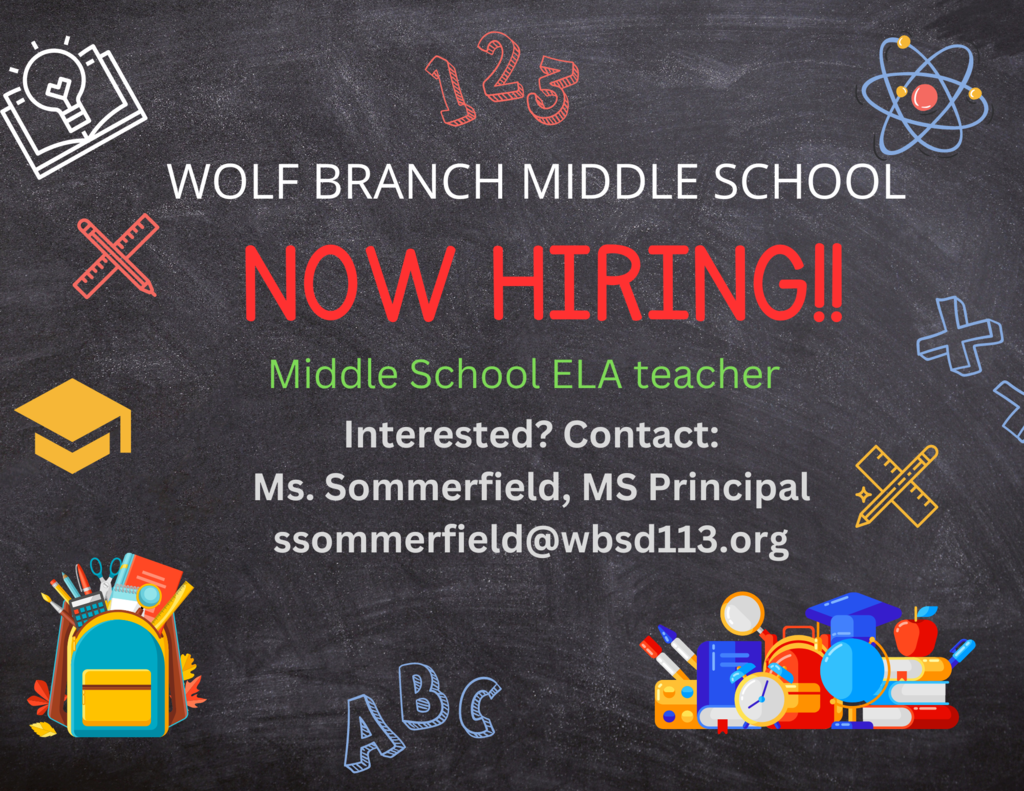 MS Fall Sports Tryouts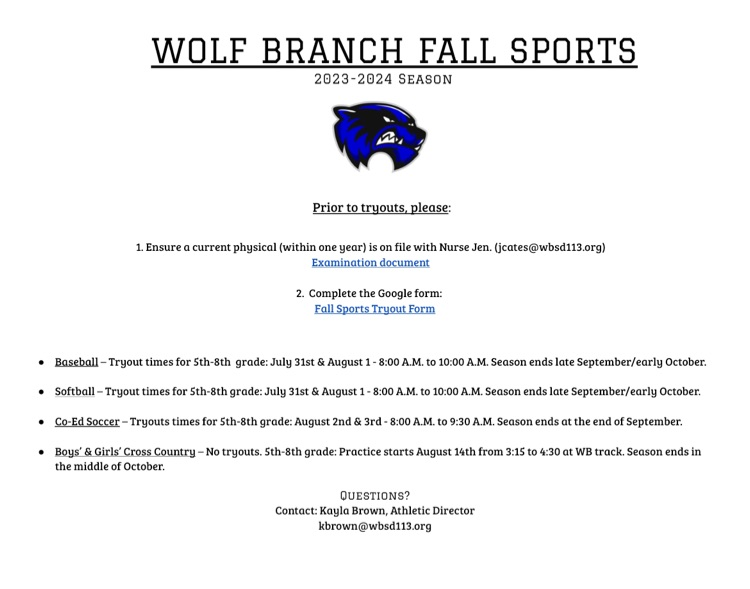 So excited that our dramatic playroom at the elementary school is getting a facelift! Thank you to Mrs. Hadley and her crew for the hard work they are putting in to bring the best to our WB students. We can't wait to see the finished project!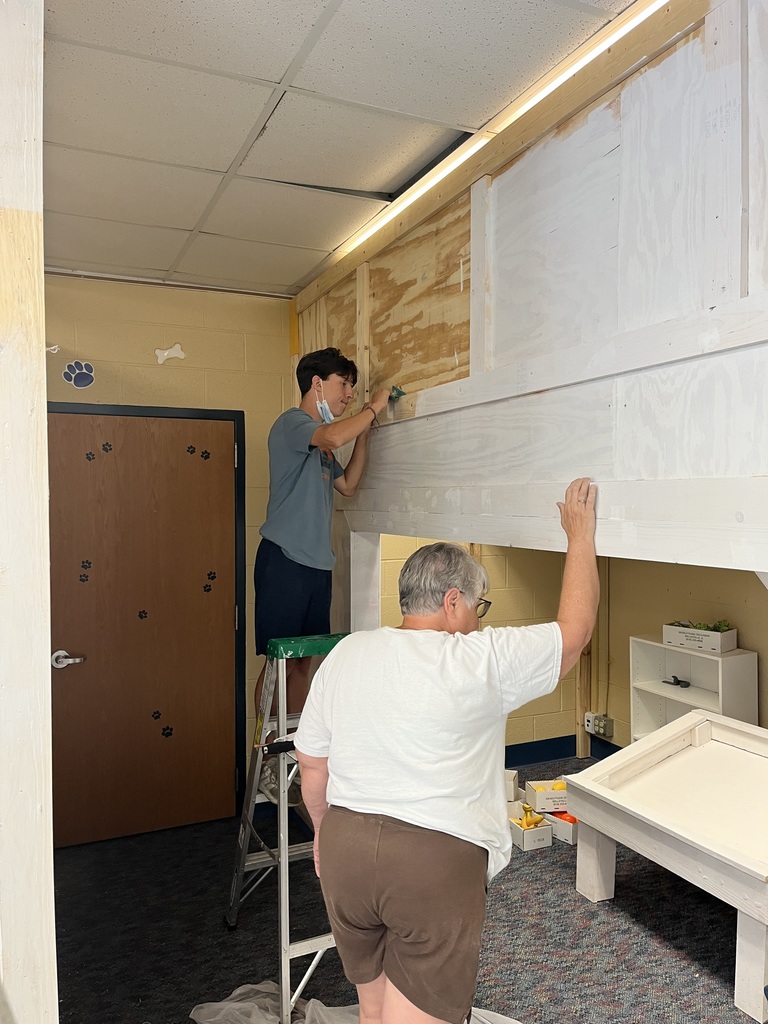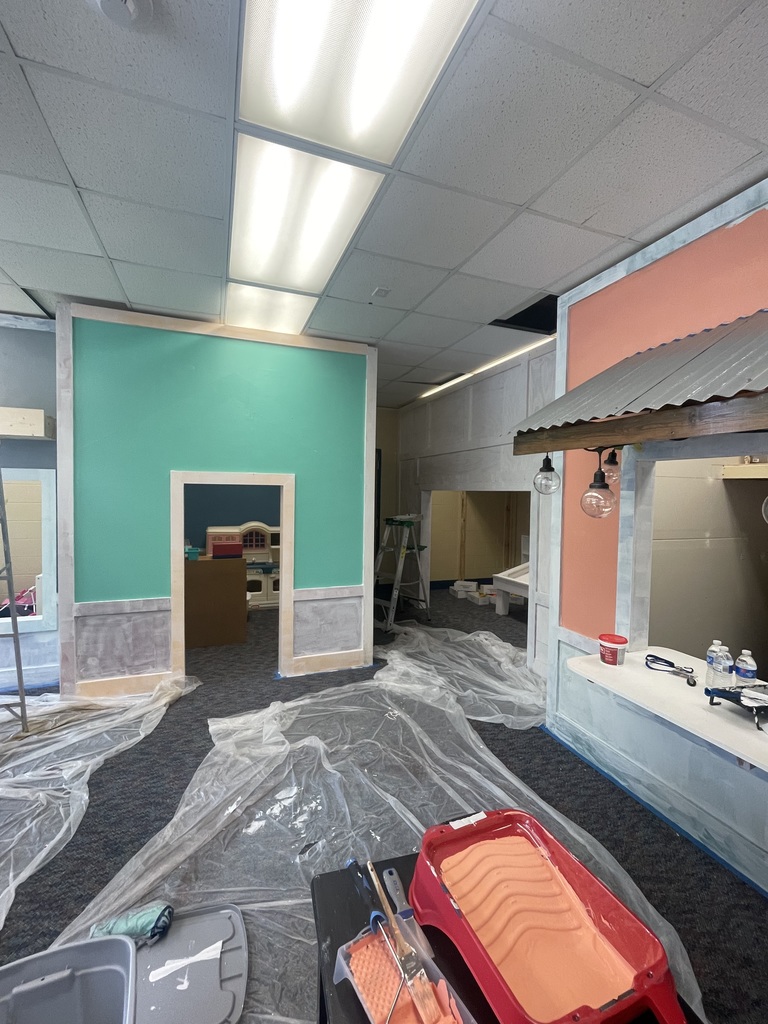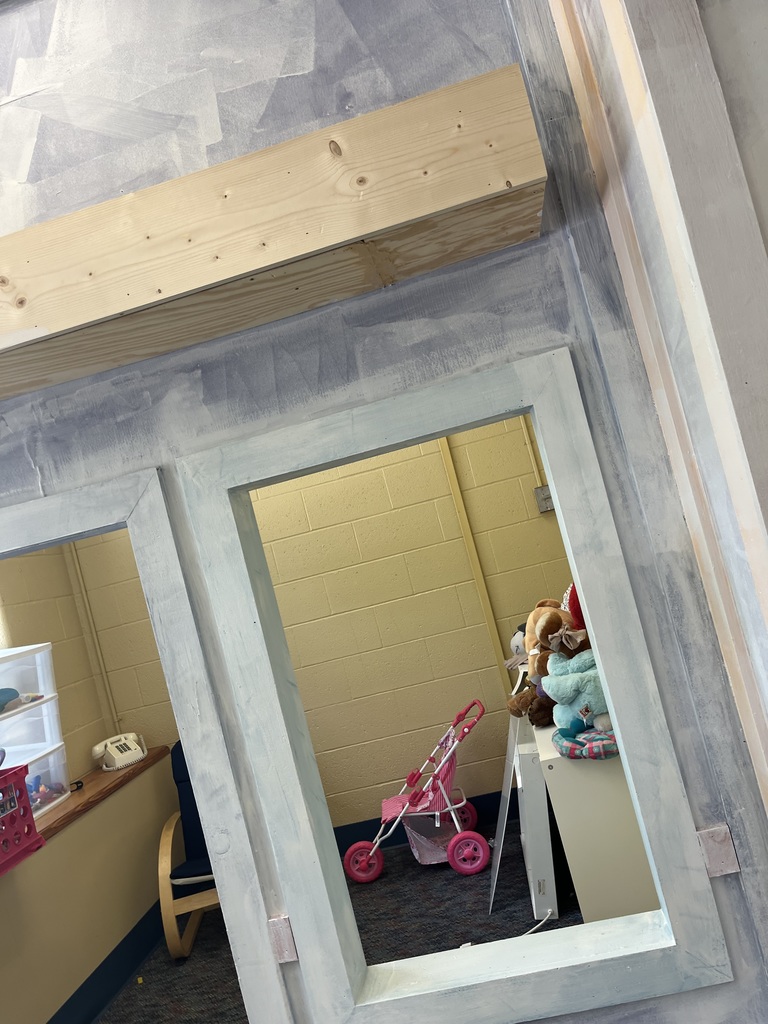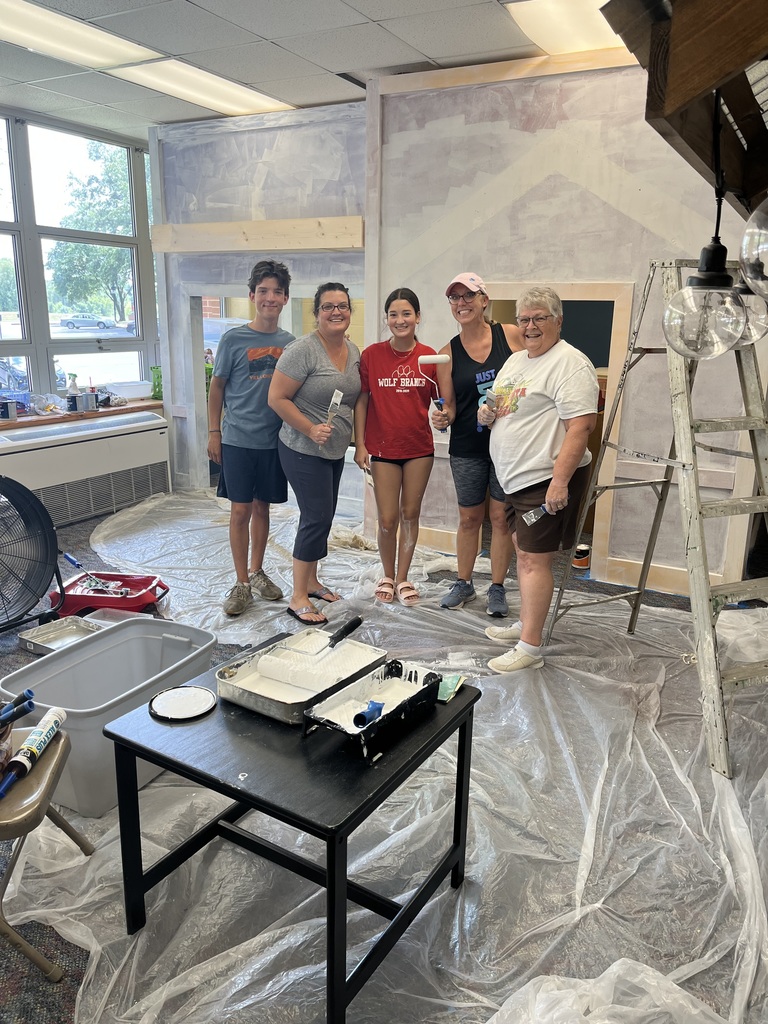 Be a Part of the Wolf Branch Team! Pre-K Teacher Needed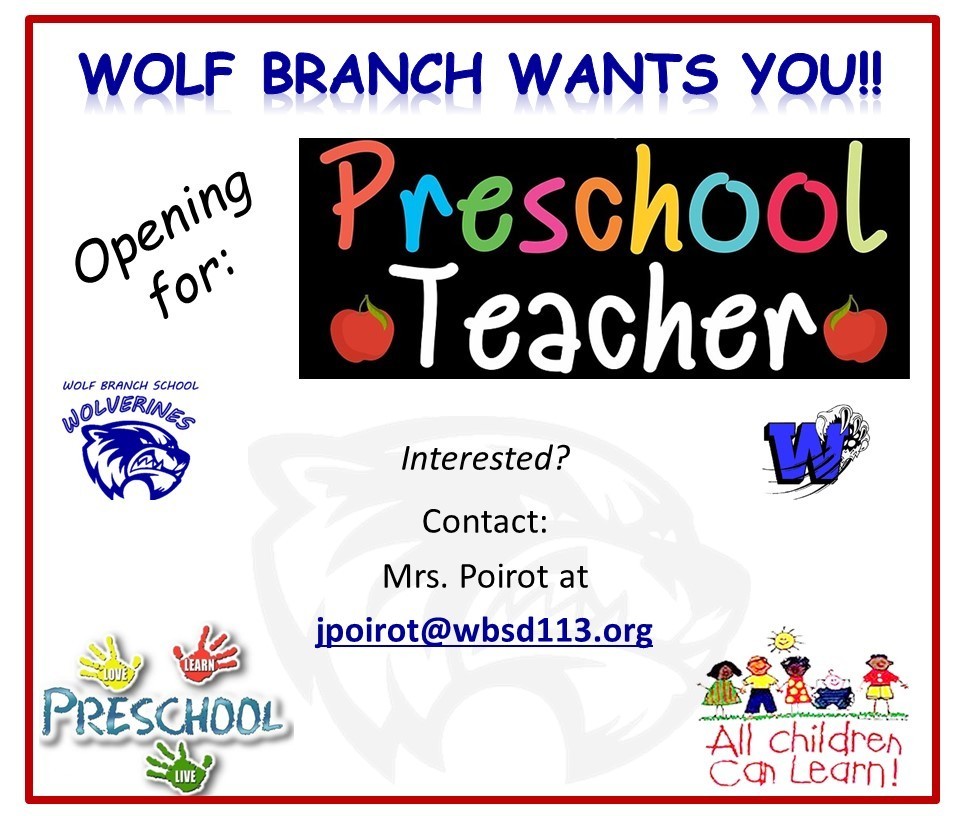 Bus Drivers Needed for the 2023/2024 School Year. Apply at: BELLEVILLE SCHOOL TRANSPORTATION 2012 Mascoutah Ave. Belleville, IL 62220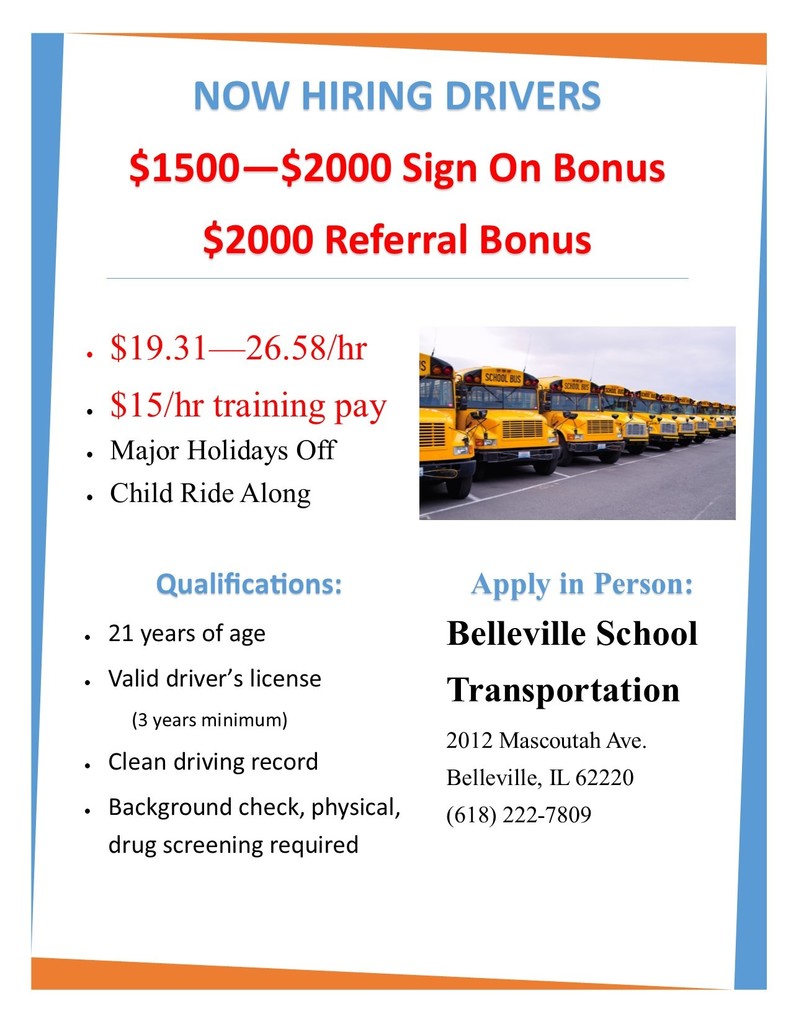 Join Our Team!