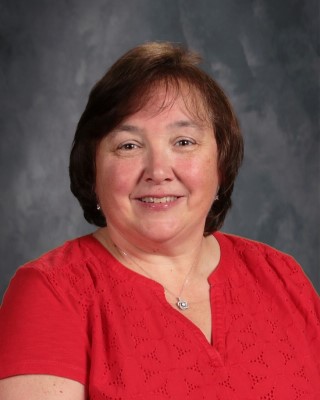 Susie Gray
Technology Equipment Facilitator
Middle School Media Center Coordinator
Wolf Branch School District is proud to offer students a variety of technology. Students in grades K-8 will participate in our 1:1 Chromebook program. Regardless of equipment assigned, students are expected to adhere to the following expectations:
Students will receive instruction from school district staff on the proper use of each device.

Students will be required to sign and adhere to the Wolf Branch Parent/Student Handbook

Students are expected to treat all devices as a valuable piece of equipment.
Wolf Branch Warranty Plan
The Wolf Branch Warranty Plan has been added to all individual devices. This plan will cover one minor repair to the device (i.e. cracked screen, damaged keyboard, etc). However, it does NOT cover lost or stolen devices and/or accessories. Furthermore, any unknown damage caused to the device will be the sole responsibility of the assigned student. Parents will be responsible for all costs incurred to the device and accessories for negligence.
All students are expected to maintain the overall working condition of their issued Chromebook to the best of their ability. In the event the device breaks or is not functioning correctly it is the student's responsibility to bring the device to the technology office for repair. Repairs that are considered normal wear and tear or accidental damage beyond the student's control will be covered by the school. Broken screens due to items such as but not limited to: headphones, usb cables, and charge cables closed between the screen and body will not be covered by the school. In addition, devices that are dropped while carrying the device with the screen open will not be covered. The student will be responsible for the cost of repairs which are posted below. A determination of accidental damage based on these factors will be determined by a member of the technology department/administration. Any student who damages another student's device will be responsible for the cost of repairs to the device and possible disciplinary action. In the event a student's device needs repair due to student negligence as determined above, fees may be incurred up to the entire cost of replacement of the device if it cannot be repaired. Costs to repair items due to student negligence are listed below:
1. Screen Replacement: $95
2. Lost/Damaged Charger: $40
3. Damaged Keyboard: $25
4. Damaged/Lost Case: $35
5. Replace the entire Chromebook: $375
6. Audio Board: $30
7. Battery: $50
8. Bezel: $25
9. Top/Bottom Cover: $30
10. Camera: $20
11. Palmrest Assembly: $35
Acceptable Use of the District's Electronic Networks
All use of the District's electronic networks shall be consistent with the District's goal of promoting educational excellence by facilitating resource sharing, innovation, and communication. These procedures do not attempt to state all required or prohibited behavior by users. However, some specific examples are provided. The failure of any user to follow these procedures will result in the loss of privileges, disciplinary action, and/or legal action.whom the student is comfortable speaking. A student may choose to report to an employee of the student's same gender.
School districts throughout the State of Illinois contract with different educational technology vendors for beneficial K-12 purposes such as providing personalized learning and innovative educational technologies, and increasing efficiency in school operations.
Under Illinois' Student Online Personal Protection Act, or SOPPA (105 ILCS 85/), educational technology vendors and other entities that operate Internet websites, online services, online applications, or mobile applications that are designed, marketed, and primarily used for K-12 school purposes are referred to in SOPPA as operators. SOPPA is intended to ensure that student data collected by operators is protected, and it requires those vendors, as well as school districts and the Illinois State Board of Education, to take a number of actions to protect online student data.
Depending upon the particular educational technology being used, our District may need to collect different types of student data, which is then shared with educational technology vendors through their online sites, services, and/or applications. Under SOPPA, educational technology vendors are prohibited from selling or renting a student's information or from engaging in targeted advertising using a student's information. Such vendors may only disclose student data for K-12 school purposes and other limited purposes permitted under the law.
In general terms, the types of student data that may be collected and shared include personally identifiable information (PII) about students or information that can be linked to PII about students, such as:
Basic identifying information, including student or parent/guardian name and student or parent/guardian contact information, username/password, student ID number

Demographic information

Enrollment information

Assessment data, grades, and transcripts

Attendance and class schedule

Academic/extracurricular activities

Special indicators (e.g., disability information, English language learner, free/reduced meals, or homeless/foster care status)

Conduct/behavioral data

Health information

Food purchases

Transportation information

In-application performance data

Student-generated work

Online communications

Application metadata and application use statistics

Permanent and temporary school student record information



Operators may collect and use student data only for K-12 purposes, which are purposes that aid in the administration of school activities, such as:

Instruction in the classroom or at home (including remote learning)

Administrative activities

Collaboration between students, school personnel, and/or parents/guardians

Other activities that are for the use and benefit of the school district
For a complete list of software and data collected, please use the link below.
Compliance Officer: Dr. Nicole Sanderson
Data Breaches: Wolf Branch will be contacted by the Operator within 30 days of the breach.
The process to Inspect/Review/Correct Agreements: Wolf Branch School District's Educational Technology Committee reviews agreements for changes every January and July